The Filmmakers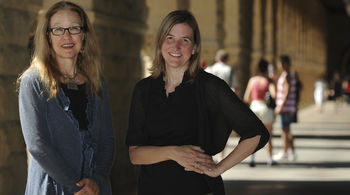 Nicole Newnham, Co-Director
Nicole Newnham is a documentary filmmaker and writer, currently co-producing The Revolutionary Optimists with Maren Grainger-Monsen as a filmmaker-in-residence at the Stanford Center for Biomedical Ethics Program in Bioethics and Film. Nicole recently co-produced and directed the critically acclaimed The Rape of Europa, about the fate of Europe's art treasures during WWII. The Rape of Europa played theatrically in 80 cities across the country, has been a much-broadcast PBS primetime special, was nominated for two national Emmys and a WGA award, and shortlisted for the 2007 Documentary Oscar. Nicole was also nominated for a national Emmy Award for co-producing and directing the documentary Sentenced Home (2006), broadcast on the PBS series Independent Lens, which follows three Cambodian refugees in Seattle who are deported back to Cambodia after 9/11. With Pulitzer-Prize winning photographer Brian Lanker, she co-produced They Drew Fire (2000), a widely-acclaimed special for PBS about the combat artists of World War II, and wrote the companion book distributed by Harper Collins. She lives in Oakland with her husband Tom Malarkey and sons Finn and Blaine.
Maren Grainger-Monsen, Co-Director
Maren Grainger-Monsen is a physician, filmmaker-in-residence and director of the Program in Bioethics in Film at the Stanford University Center for Biomedical Ethics, currently Co-Producing The Revolutionary Optimists with Nicole Newnham. Maren directed Hold Your Breath and Worlds Apart, a large-scale project on cross-cultural conflicts in medicine, which was broadcast on national public television and is currently being used in 63% of US medical schools. Maren also directed The Vanishing Line, her journey toward understanding the art and issues of dying, which was broadcast on the Emmy Award winning national PBS "Point of View" series. She also directed Where the Highway Ends: Rural Healthcare in Crisis, which won a regional Emmy Award, and Grave Words, which was awarded first place in the American Medical Association Film Festival. Maren studied film at the London International Film School, received her medical doctorate from the University of Washington and emergency medicine and palliative care training at Stanford University School of Medicine. She founded the Program in Bioethics and Film at Stanford University Center for Biomedical Ethics in 1998. Maren lives near Stanford with her husband, medical device entrepreneur and mandolin player Jeff Grainger, her two children Solenn and Tilson, and eight chickens.
Marco D'Ambrosio, Composer
Marco d'Ambrosio is a film composer, conductor-arranger, music producer, multi-instrumentalist and sound designer. He has scored numerous award winning films, documentaries and theatre projects including the anime hit Vampire Hunter D Bloodlust, Haiku Tunnel, the Emmy winning Blink, The Rape of Europa, Connie Field's Johannesburg series as well as wrote music for John Shenk's The Island President.
Other scores of Marco's have been on projects released by 20th Century Fox, Sony Pictures Classics, Lucasfilm Ltd., PDI/Dreamworks, Pixar, and Columbia Pictures. Marco also co-scored the documentary feature We Live In Public which was awarded the Grand Jury prize at the Sundance Film Festival. He is a recipient of the prestigious film scoring fellowship from the Sundance Institute and was selected for the BMI Conducting Workshop in Hollywood. Most recently, Marco has been co-arranging and performing with Bob Weir of The Grateful Dead.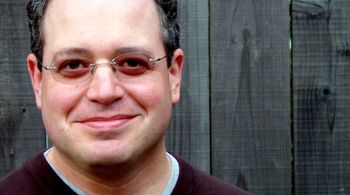 Andrew Gersh is a documentary film and video editor based in Berkeley, California. His work has appeared on PBS (including NOVA and FRONTLINE), ABC, MSNBC, National Geographic, Discovery, Turner Broadcasting, the BBC and Channel 4, UK and in film festivals worldwide. Recent work includes Ask Not (San Francisco International Film Festival, MoMA NY, national PBS broadcast on Emmy-award winning series Independent Lens), National Geographic Explorer: Inside Guantanamo (Emmy nomination for Best Documentary, 2010) and Ready, Set, Bag! (Los Angeles International Film Festival). He is a 2011 Sundance Documentary Edit and Story Lab Fellow.